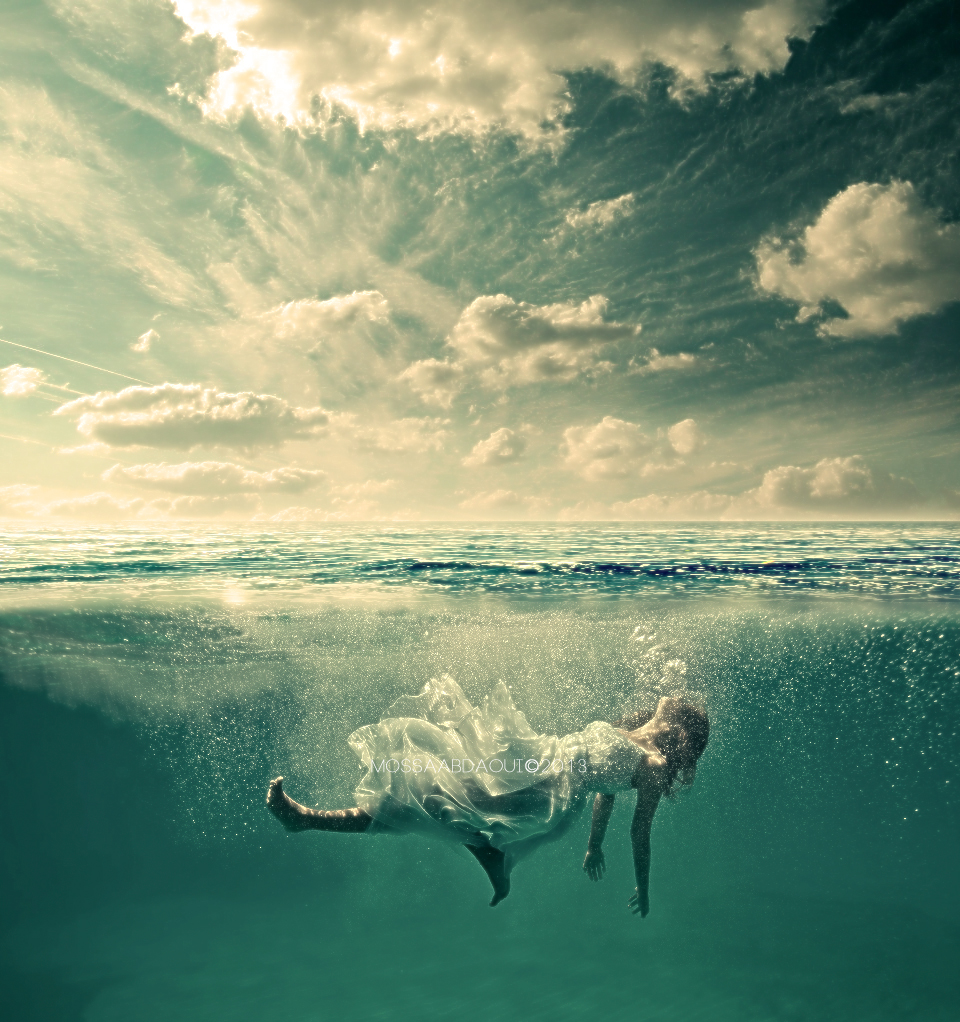 Image courtesy of:  https://www.deviantart.com/mossaabdaoui/art/Drowning-356156996
Stuck at another endless red light
I wonder
How will I leave if it's a Cat 4 or 5?
Will I make it out alive?
I consider the fragility of my state
(and I mean my mind)
Refugee status is one crisis away
But then I disagree
(with myself in my mind)
Catastrophe and Calamity
have already arrived!
The Winds
The Rains
The Fires
The Explosions
The Persecutions
and Famines
My status is wavering and faltering
like the ground beneath my feet
My fears are well founded:
The displacement of my gender
The  violation of my validity
my cogency
my power
my credibility
Declaring war on me
Religion that seeks my submission
with no regard of my opinion
never mind my cognition
A refugee in my own nation
The waters are rising on a blue sky day
Day 16: Came home from work and this is what happened. Florida is on the front line for climate  and political change. A fragile beauty that continues to be destroyed on land and water.