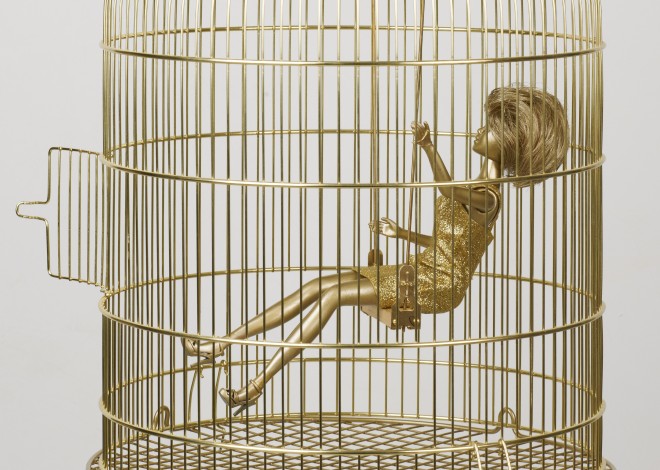 Image courtesy of: Rúrí   ruri.is  Woman / Freedom
Freedom on my mind
Free but not Free
When my body is:
CONTROLLED
TRAP(PED)*
INVADED
by:
Religious "Freedom" Regulators
Bishops' Bogus Bylaws
and
Junk Science Adjudicators
who:
Perpetuate and Perpetrate Propaganda
Perverting Pregnancy
Separating and Segregating
 Female from Fetus
When the Heart Beat is Felonious
Far from Notability and Viability
Free But Not Free
In Bondage to Strangers
Bearing False Witness to the Experience
and
The Acute Burden of Being Female**
Free But Not Free
When Doctors Cannot Speak
of
OPTIONS
and
CHOICES
and
CHANCES
to
Retain and Maintain
THE AUTONOMY OF MY BODY
                                                                          is
GAGGED
and
GUNNED DOWN
In the Name of
GOD
Free But Not Free
When I Cannot
OBTAIN CARE
that
PERTAINS
To
MY HEALTH
I Must
CONSENT
and
You Must
REFRAIN
MY BODY IS MY DOMAIN
*Refers to Trap laws regarding access to abortion (Targeted Regulation of Abortion Providers) which impose specific standards and other regulations that appear to be arbitrary, are difficult to implement and are aimed at closing abortion clinics.
** credit to Michelle Obama
I saw the film BirthRight: A War Story, yesterday afternoon. It was not what I thought it would be. I cannot accurately summarize the entire film, but it is at once a history lesson and personal stories about women's health care in this country. It is streaming on HULU and you can subscribe to it on YouTube. Here is a link to the trailer: https://www.youtube.com/watch?v=h7GgXygGLQM
Also: The current regime has imposed a Gag Rule on all clinics and other women's health care services that receive Title X funding. In order to receive any federal grant money, they cannot provide any abortion services or even refer women to clinics that provide them. By law (since 1978), the federal government does not provide Medicaid funding to women who seek abortions and who also qualify for Medicaid. They can receive other health care, however. So if you go to any of these clinics for normal health care checkups or screenings, be aware of these changes. You are on your own for seeking advice on pregnancy termination services. Note also that this same rule was applied during Reagan's presidency and rescinded under Clinton's.